sustainable business
SUSTAINABLE BUSINESS IS GOOD BUSINESS
At Nobody Denim, Sustainable business is good business. Ethics are at the heart of what we do. We're on a journey to be a leading advocate of good business practice. We believe in a triple bottom line approach that sees people and the planet as integral to our decision-making and direction.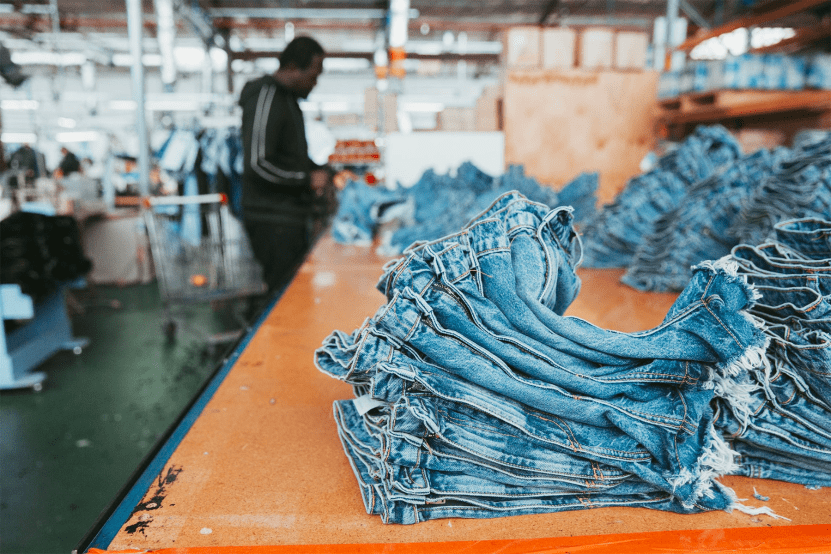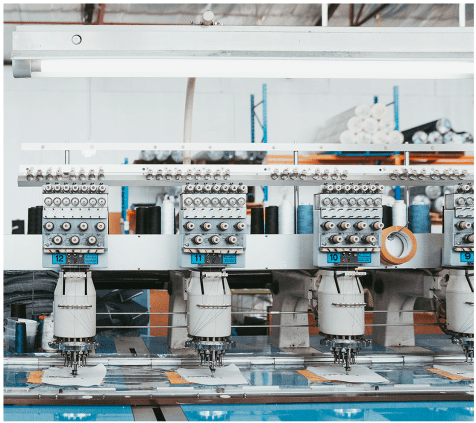 LOCAL MANUFACTURING
At Nobody Denim we're committed to manufacturing the majority of our denim garments in Melbourne and guaranteeing the maintenance of fair working conditions. Not only does designing and producing in-house keep jobs and dollars in the country, it enables us to stay at the raw edge of contemporary fashion – responding to trends and street style in real-time. All the while minimising our carbon footprint.
BY MAKING LOCALLY USING OUR OWN DENIM FACTORY AND LAUNDRY, WE:
Keep jobs onshore and help keep the Australian textile manufacturing industry alive.
Contribute to the local economy.
Shorten our supply chain – our head office, factory, laundry and retail store are all within a 6km radius.
Reduce travel miles and minimise the carbon footprint of each garment.
OUR GARMENTS
Only a small proportion of our garments are made offshore. We have close relationships with each of these suppliers and see them as part of our Nobody Denim community. We've chosen to work with them based on shared values and philosophies, an ethos that allows us to bring the best product to market. We regularly visit their factories and meet with them several times a year. These suppliers are annually third party audited to SA8000 and/or ISO14001 standards. View our most recent supplier list
HERE
.
AUSTRALIAN FASHION COUNCIL
We are active members of the Australian Fashion Council. Our founder, John Condilis has been on the Board for five years, two as Chair. The Council promotes the growth of Australia's textile and fashion industry, fostering a sustainable, ethical and innovative sector that's locally and globally connected. It supports emerging Australian talent to create sustainable, profitable and innovative fashion businesses.
OFFSHORE ASSEMBLY
To meet the growing demand for our collections and support jobs and skills both here in Australia and the Pacific, recent times have seen us continue to grow our relationship with offshore partners. The relevant selection of denim pieces will be designed in Melbourne, assembled in Fiji and finished in our Melbourne laundry. To minimise our carbon footprint, the fabric will be shipped directly from our suppliers in Turkey to our partner in Fiji. With our Melbourne facility at full capacity, this partnership gives us the opportunity to expand production while still retaining a regional footprint. Like Nobody Denim, our Fiji partner is deeply embedded in its local community and puts its people at the heart of its operations. For more than 35 years, the business has been actively supporting programs in sustainable farming, disaster relief, education, aged care, and special needs education. Our Fiji partner is regularly audited by SEDEX under the SMETA and SA8000 standards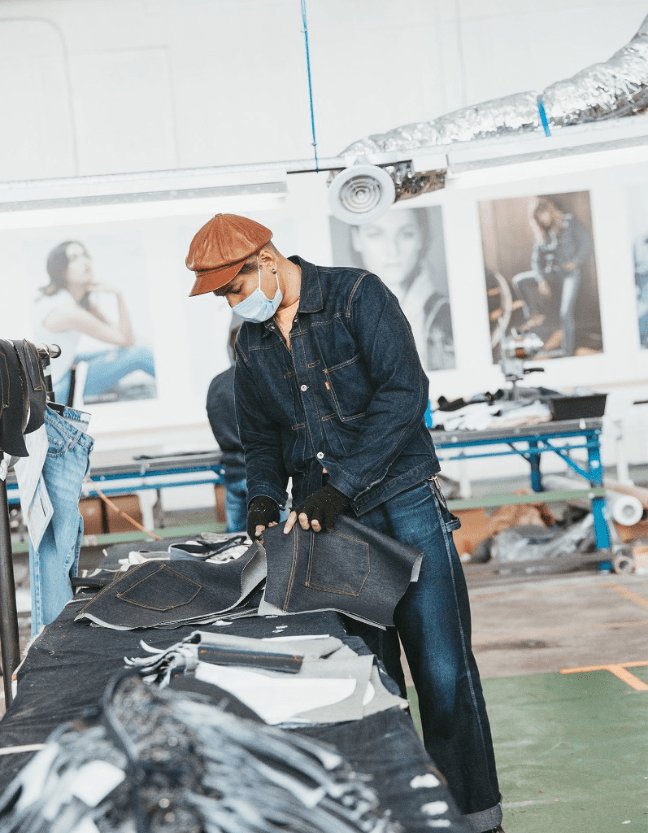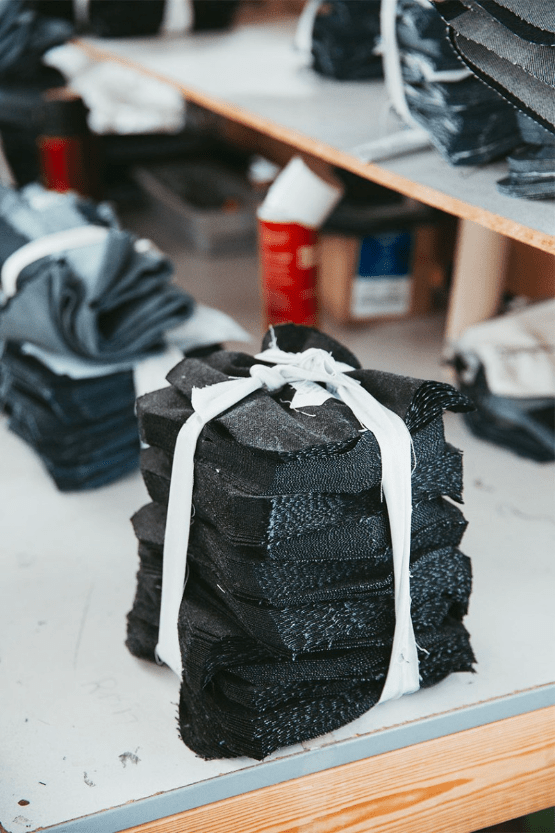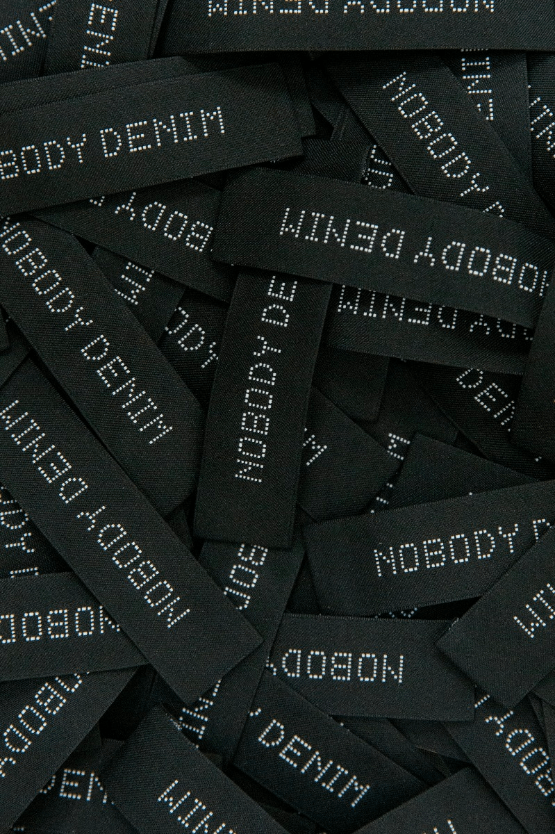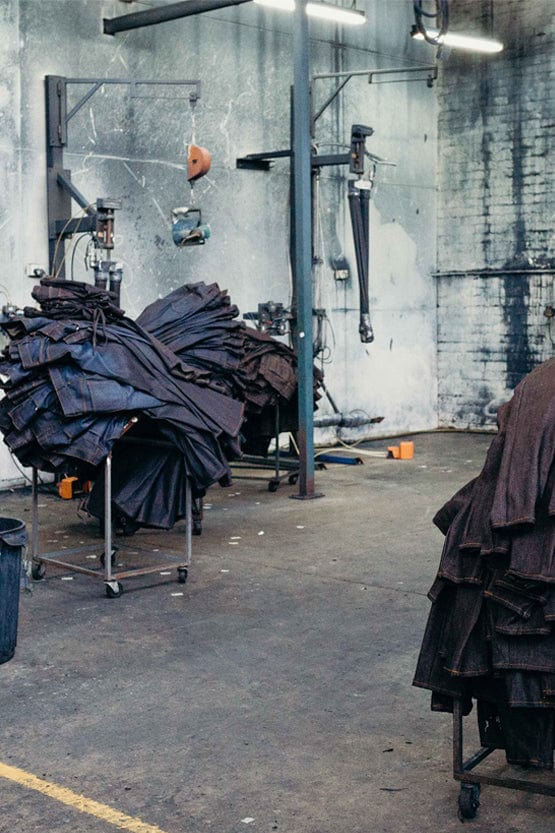 ETHICAL
Nobody Denim maintains an ethical workplace, provides fair wages and operates under Australian Worksafe approved conditions. Nobody Denim is proud of the conditions in which its clothing is made and believes that fashion should be made in a safe environment where creativity, quality and people are valued equally.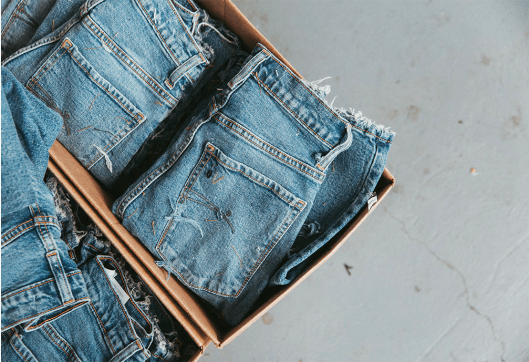 TRANSPARENCY
We are annually audited by the Textile Clothing and Footwear Union of Australia to verify that our Australian supply chain is legally compliant and transparent. Learn more about our supplier transparency HERE.
THE SOCIAL STUDIO
Nobody Denim is also proud to support the work of the Social Studio, a social enterprise using fashion to improve the lives of young Australians from refugee or migrant backgrounds. To date we have employed ten of their graduating students.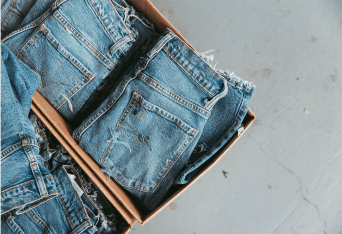 "IT'S REALLY IMPORTANT TO US THAT THE PEOPLE WHO WORK WITH US ARE TREATED FAIRLY AND THAT WHAT WE DO IS TRANSPARENT FOR OUR CUSTOMER – SO THAT THEY CAN FEEL PROUD OF WHAT THEY'RE WEARING THE SAME WAY WE FEEL PROUD TO PUT IT ON THE SHELVES."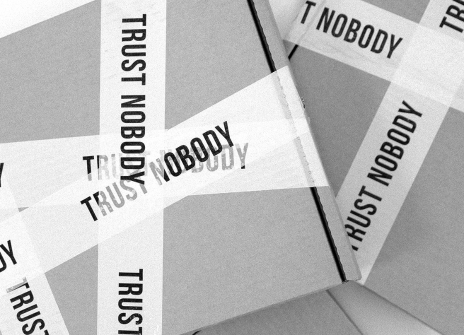 Environment
We work with Sustainability Victoria as well as energy and materials efficiency assessors to identify ways to reduce our environmental footprint.
WATER
In Australia we live in the world's second driest continent, behind only Antarctica. Water saving is therefore critical and a priority for us here at Nobody Denim:
Since 2017 we've reduced water use by 50% in our stone washing and bleaching processes.
We're currently exploring other ways to save water, including steam recapture.
ENERGY
Nobody Denim is working to become more energy efficient across the whole company. We support the Paris Agreement on climate change and aim to decarbonise our business and supply chain, aligning with the global goal to achieve net-zero emissions by 2050.We're at the beginning of this journey but are proud of the progress we've made so far. The factory has been our first focus:
Lighting accounted for 40% of the factory's energy consumption so we switched to LEDs and significantly cut our electricity use.
We've saved energy by investing in more efficient technology, combining three machines into one to significantly cut electricity.
To make our sewing machines more energy efficient, we're looking at investing in new motors.
To keep our spatial footprint small rather than expanding into bigger premises as we've grown, we've opted to stay in our existing factory. We've done this by making our garment assembly more efficient. This has reduced space and saved energy.
RAW MATERIALS
We believe the health of our workers, suppliers, consumers and the environment is paramount. When sourcing raw materials we aim to avoid harsh chemicals and instead opt for safer options.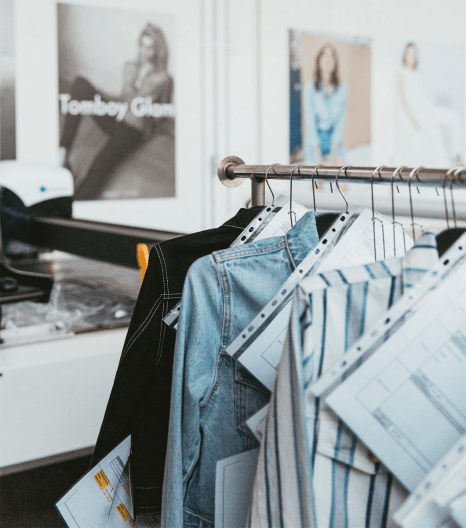 CODE OF CONDUCT
Our Code of Conduct for suppliers covers expected standards across labour, environment, animal rights and transparency. The labour code is based on, and goes beyond, the Ethical Trading Initiative (ETI) Base Code and the International Labour Organisation's (ILO) Fundamental Principles and Rights At Work. The environmental code's restricted substances list is based on Zero Discharge of Hazardous Chemicals (ZDHC) Manufactured Restricted Substances List (MRSL) and European Union REACH (Registration, Evaluation, Authorization and Restriction of Chemicals) legislation. View the code HERE.
IN PRACTISE THIS MEANS
In our factory we work with raw material suppliers who meet IS014001 standards - this means they not only meet, but go beyond, legal environmental requirements.
Most fabrics we use in our factory are accredited to OEKO-TEX Standard 100. This means they meet, and go beyond, national and International chemical standards.
In the Nobody Denim laundry we use natural enzymes. They replace harsh chemicals, are safe for human and environmental health, and are biodegradable.
Our laundry dyes meet REACH standards. These are the European Union's chemical standards which meet, and go beyond, Australian standards. We do not use hazardous azo dyes.

Where possible we support local suppliers. Our YKK zips are made locally in Sydney, minimising carbon miles and supporting local industry.
WASTE
We're committed to reducing waste across the supply chain, from production to extending garment life cycle and giving "waste" a new life. To do this, we:
Make clothes to last - garments for a lifetime not a season.
Offer a repair service on jeans within 12 months of purchase.
Find better ways to make your denim:
We've reduced fabric waste by 9% by automating our fabric cutting.
We've installed new equipment that has reduced the number of garments classified as seconds by 30%.
Think creatively about waste. As part of Fashion Revolution Week 2018 we produced a capsule collection for David Jones made entirely from repurposed material.
Donate fabric offcuts to students.
Donate garments to the Darwin Aboriginal and Islander Women's Shelter and the Alice Springs Women's Shelter.
Recycle all our cardboard and have a goal to recycle all plastic.
Are working toward a paperless Head Office.
A JOURNEY
THERE'S A LOT MORE FOR US TO DO TO LESSEN OUR ENVIRONMENTAL AND SOCIAL IMPACT. WE'RE ON OUR SUSTAINABILITY JOURNEY AND ARE IN THE MIDST OF FURTHER DEVELOPING OUR LONG TERM SUSTAINABILITY STRATEGY. WE LOOK FORWARD TO SHARING OUR GOALS AND PROGRESS WITH YOU.